Leaf Your Worries Behind
October 2023
The bluffs are starting to pop with color in the Root River Valley! Autumn produces some of the best weather conditions and natural beauty for biking, hiking, and paddling! As a resort that is open year round, we thoroughly enjoy the changing seasons and the different adventures and pace that each season brings. 🙂
We have been honored throughout the years to host many incredible businesses as they come to rejuvenate, refocus, and strategize for the year ahead. For those end-of-the-fiscal-year retreats, come see why Cedar Valley was named by "ResortsandLodges.com" as the #1 MN team-building resort!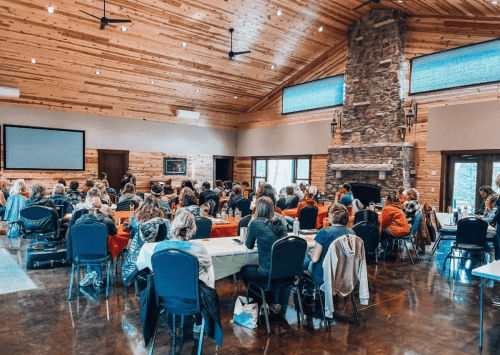 Rental Bikes Still Available!
Call or email to purchase one today.
As mentioned in our previous newsletter, every year or two we buy new bikes to rent at the resort. This year we are selling our current Trek Verve 2 rental bikes. The video linked here shows the model being sold. We have all "Lithium Grey" for color with both diamond (shown in photo) and step-through frame options.
We are selling them for $400 (retail is $700) and will soon be adding these to an online marketplace, but we wanted to give our past guests and news letter subscribers the first opportunity to buy!
Call or email us to purchase one today!
For any of you creatives out there looking for a space to gather with friends for a quilting, scrapbooking, or crafting get-away, we may have what you are looking for!
 The video linked here shows a peak at one of our hosted quilting retreats last season. You can click the link below to view additional information.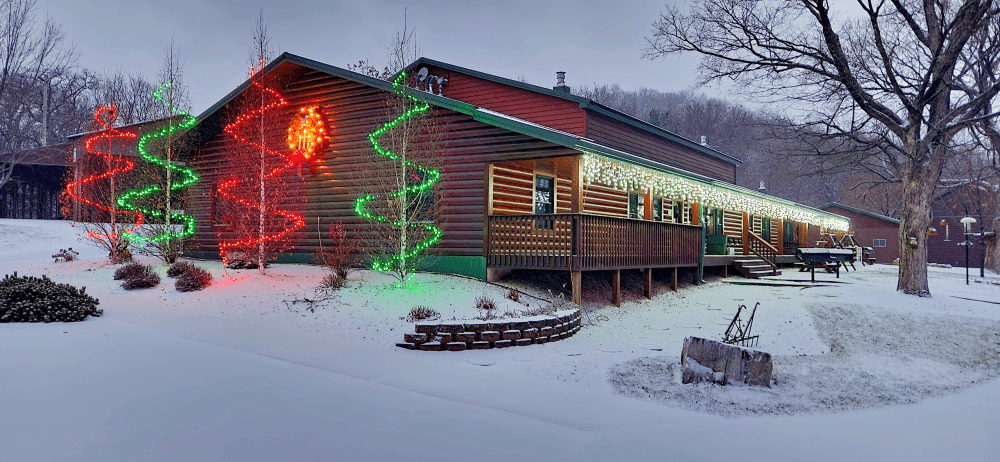 You've heard the phrase when life gives you lemons, make lemonade. Well… we decided that when Minnesota gives you icicles, make an ice rink! For all of you native to the Midwest you know there are joys to be had in making the most of all seasons.
Check out the link below to view some of our winter outfitting.