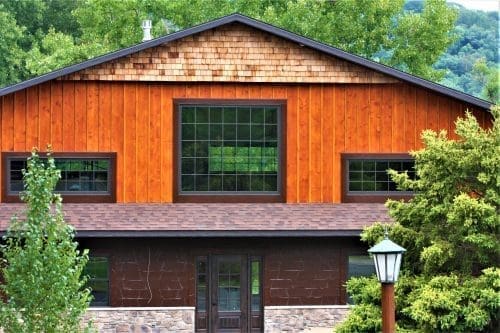 Plan Your Next Corporate Meeting, Church Retreat, or Team Building Getaway
Our spacious cabins are nestled in beauty and nature, offering a comfortable and relaxing atmosphere, creating an ideal ambiance for productivity.
Whether you would like your meals brought directly to your door by one of our local caterers or are interested in making the meals a team building event by using our fully equipped kitchens and firing up the charcoal grills, we are sure to have an option available to suit your needs.
Breaks and down times are easy… relaxing by your cabin's indoor fireplace or outdoor fire pit, taking in the breathtaking view from the deck, Frisbee golf, horseshoes, bocce ball, pickleball, hiking, bike rides, basketball, snow-shoeing, cross-country skiing, or snow tubing – all right outside your cabin door.
Whether you are here to brainstorm, rejuvenate or in search of a team building adventure, give us a call! We can discuss options, talk about your needs and personalize your Minnesota Retreat.
You can learn more about our Rustic Hearth Retreat Center by clicking here.